Colin Post — Editor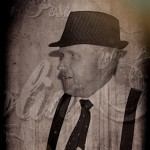 Colin Post launched the Peruvian Naturals herbal supplement line after moving to Peru in 2008. He published Lima Travel Guide and Arequipa Travel Guide in 2014 and 2015, respectively. He has conducted research and written articles for encyclopedias, newspapers and independent websites.
Adriaan Alsema — Contributor

Adriaan Alsema launched Colombia Reports in March 2008. The site has since grown to become Latin America's largest English-language news source and is cited by media such as the New York Times, BBC, CNN, The Huffington Post and Fox News. Adriaan works as a consultant to InSight Crime, an investigative reporting website about crime in Latin America. See all articles by Adriaan Alsema.
Charles Avery — Contributor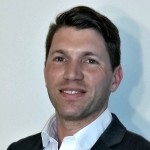 Charles Avery is an economist who brings years of mining expertise as an analyst with The Beijing Axis, a consultancy where he published feasibility reports and cost analyses for projects concerning both precious and base metals, coal, oil and natural gas. While working in China, he published China and India: A Comparison in Sourcing Potential and Gearing Up: Engaging China's Globalizing Machinery Industry. Charles lives in Washington DC. See all articles by Charles Avery.
Contact
Peru Reports
Avenida Mariscal Castilla 1056
Mariano Melgar, Arequipa
Peru
[email protected]