Lima, Peru — Peru's Ministry of Defense reported that six soldiers died over the weekend as they tried to cross the Ilave river in the southern region of Puno to avoid clashes with protesters.
Protests against the government by the Aymara people that inhabit the region have been ongoing for months, but flared up over the weekend.
According to newspaper El Comercio, the army sent troops by helicopter and on foot from the Ilave district to the Juli district, where violence had broken out on March 4 in which 27 civilians and security forces were reported injured. A police station and the local judiciary building were also burned.
Due to poor road conditions, the soldiers could not reach their destination on foot. They were forced to return to Ilave, but along the way, the soldiers were allegedly chased by hundreds of protesters.
Upon reaching the area near the Ilave International Bridge, the patrol reportedly found the crossing blocked by protesters. The captain in command, Josué Frisancho Lazo, ordered the soldiers to cross the river and form a human chain. However, the soldiers got separated and were carried away by the river.
"The reason we crossed the river was that we had no escape anywhere, there were approximately 800 to 900 people who practically surrounded us," said one of the soldiers.
"They threw stones and we crossed the river. That was the only way out to save our lives," he added.
The protests against the administration of President Boluarte and Peru's Congress have continued for months in the Puno region. Since March 1, several towns have carried out strikes, roadblocks and protests.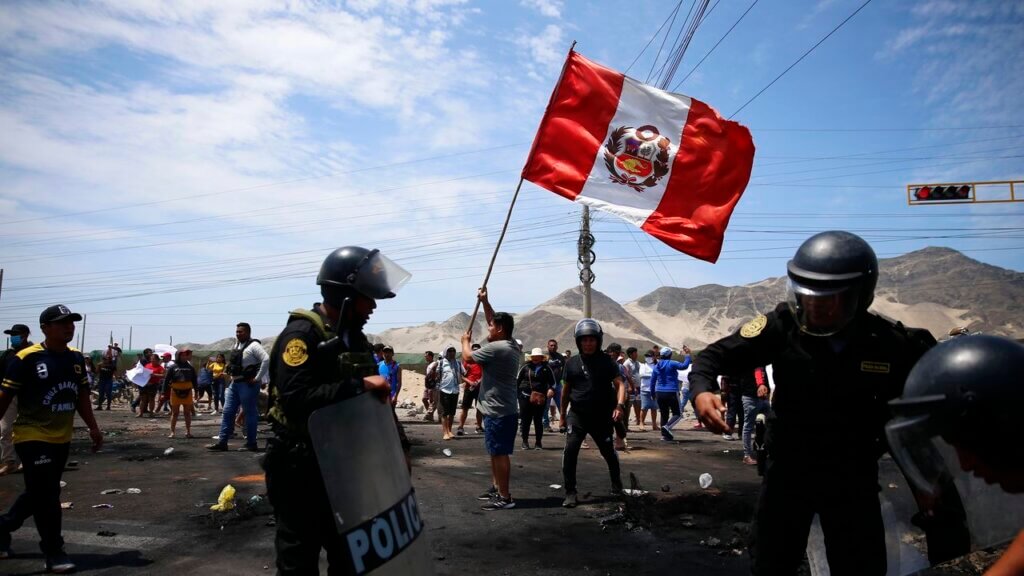 After a month of operations in the region, the police and military have yet to be able to control the area.
In the case of the headquarters of the Judiciary in Juli, it was burned, as well as 95% of the judicial files.
The police station was also completely burned down and 10 police officers were injured. The agents were evacuated by helicopter.
A statement issued by the Ministry of the Interior and Defense strongly "condemned the criminal attack against the Juli district police station."
"The lives of 43 policemen who were inside were put at serious risk," the statement read.
The Ombudsman's Office reported on March 7 that, to date, there are 22 roadblocks throughout the country. In addition, there are protests and roadblocks in nine of Peru's 180 provinces.
In three months, since Boluarte's administration began, at least 60 citizens have died in the protests unleashed after the impeachment of former president Pedro Castillo, who is serving 18 months of pretrial detention for charges of rebellion.
This Tuesday, Dina Boluarte was questioned by the Public Ministry, which opened an investigation into her in January "for genocide, homicide, and serious injuries," for the deaths of protesters under her watch.