Lima, Peru — Castillo. Vizcarra. Kuczynski. Humala. García. Fujimori. These are just some of the Peruvian presidents that have been investigated, jailed or that have committed suicide related to corruption charges in the past quarter century.
What's more, the latest survey by Proética, the Peruvian chapter of Transparency International, found that 81% of Peruvians surveyed felt that corruption has increased, and more than half (53%) are certain that corruption will continue to increase in the future.
The study also found that this perceived corruption is affecting the personal lives of ordinary citizens, with many recognizing that corruption can harm their family finances, reduce their job opportunities, slow economic growth and increase inequality.
So why has Peru had such deep-seated problems with graft in its modern history?
According to Fernán Altuve, a former congressman, historian and professor, a "democratization of corruption" has taken hold in Peru since the turn of the century, and the main culprits have never been prosecuted.
"The democratization of corruption contains a mirage. From the outside it is seen that, despite the crisis, our rulers, throughout this corrupt period of 23 years, are being prosecuted, investigated, and sanctioned. However, the corrupters — those who are as responsible or more responsible than the corrupt politicians — have not received greater sanctions," Altuve told Peru Reports.
The roots of the modern "democratization of corruption"
Altuve, who served in Congress from 2000 to 2001 as part of the Peru 2000 coalition led by jailed former President Alberto Fujimori (1990-2000), said that the "democratization of corruption" began to spread after Fujimori's fall and subsequent self-imposed exile to Japan to avoid corruption charges. 
"In the year 2000, Peru changed its regime because the government established in 1990 fell, for being involved in a corruption scandal that involved $15,000," Altuve said.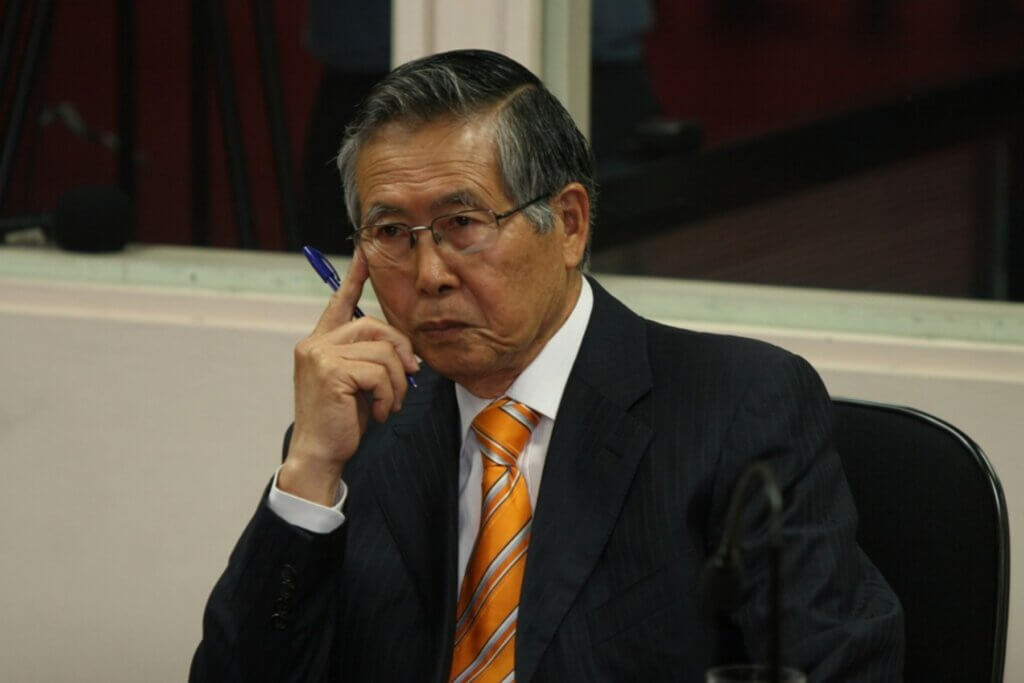 On September 14, 2000, a video was released showing presidential adviser Vladimiro Montesinos delivering USD $15,000 to congressman Alberto Kuori. A political crisis ensued, forcing Fujimori to announce new elections and the removal of Montesinos, who had acted as the president's "man behind the curtain."
At the same time, Fujimori lost his grip over Congress when a member of his opposition was elected president of the body. In Tokyo, Fujimori attempted to avoid impeachment by resigning, however, Congress rejected his resignation and impeached him instead. He was later arrested in Chile and extradited to Peru in 2007 to face charges. (Fujimori is currently imprisoned in Peru for crimes against humanity).
After Fujimori left power, legal reforms were carried out, international agreements such as the United Nations Convention against Corruption were signed, and various officials from his regime were convicted of graft.
"Since Fujimori's fall, officials said that all anti-corruption mechanisms would be used to prevent it from happening again. However, 23 years later, Peru is shipwrecked in an infinitely worse corruption. There has been a democratization of corruption," lamented Altuve.
Why can't Peru escape corruption?
Unfortunately, a long (and growing) list of Peruvian presidents have faced charges of corruption.
The latest is ousted former President Pedro Castillo, who is currently in pre-trial detention on charges of criminal organization, collusion and influence peddling — charges that could land him in prison for over 30 years.
In the past 23 years after Fujimori, all but two transitional presidents have been removed from power or processed for corruption, and one, Alan García (2006 to 2011), shot and killed himself in 2019 as evidence mounted against him.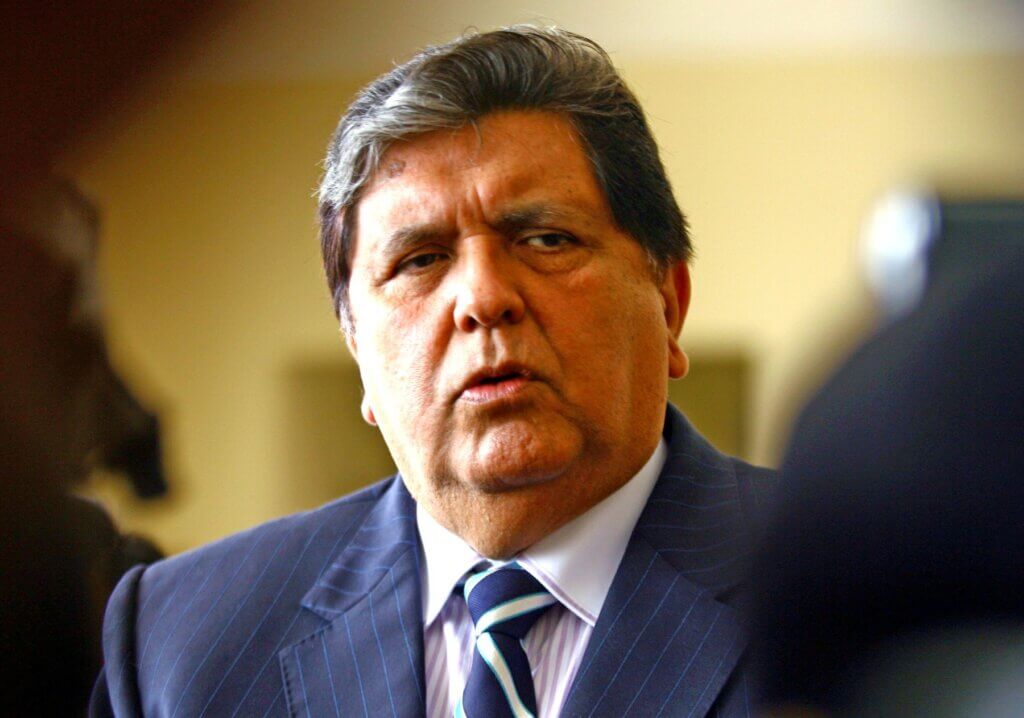 While the public could be forgiven for assuming that the corruption has been resolved once a president is jailed or has died, those who corrupted elected officials remain unscathed to corrupt another day.
"When the head of a great political figure is handed over to justice, there is a false perception that there is a sanction," said Altuve. "But actually, the businessman is covered up, who is the beneficiary and great corrupter."
According to the former politician and professor, Peruvians "live in a system that punishes those who are corrupted, but leaves the corrupter unpunished. For this reason, corruption has multiplied, because there has not been a balanced sanction."
An analysis in Foreign Policy by Simeon Tegel, a British journalist based in Lima, says that "everywhere you look in Peru, it's impossible to miss the country's rampant bribery, which, with a handful of exceptions, has metastasized into nearly every public institution."
Altuve explained that this "metastasis" of corruption throughout Peru's institutions is created by an "imbalance" in criminal punishment for those involved in corruption.
"That imbalance structure, the only thing it has achieved is that some people benefit by blaming officials. That system of impunity must end […] From the year 2000, how many businessmen are today in prison for corruption? None," he said.
Cases of high-ranking businessmen convicted of corruption are scarce in Peru.
A 2019 report from the Ministry of Justice and Human Rights (Minjus) details that in Peru there were a total of 1,431 owners of different companies that year who were being investigated for corruption crimes throughout Peru. The names of the defendants were withheld for security reasons.
After the international corruption scandal involving Odebrecht was uncovered, it was revealed that the Brazilian construction firm bribed Peruvian officials between 2005 and 2014, years that included the governments of Alejandro Toledo (2001-2006), Alan García (2006- 2011) and Ollanta Humala (2011-2016).
According to the investigative portal Convoca, as of 2022, of the 840 people investigated for their alleged participation in the Odebrecht scandal, only 23 individuals had received some type of conviction.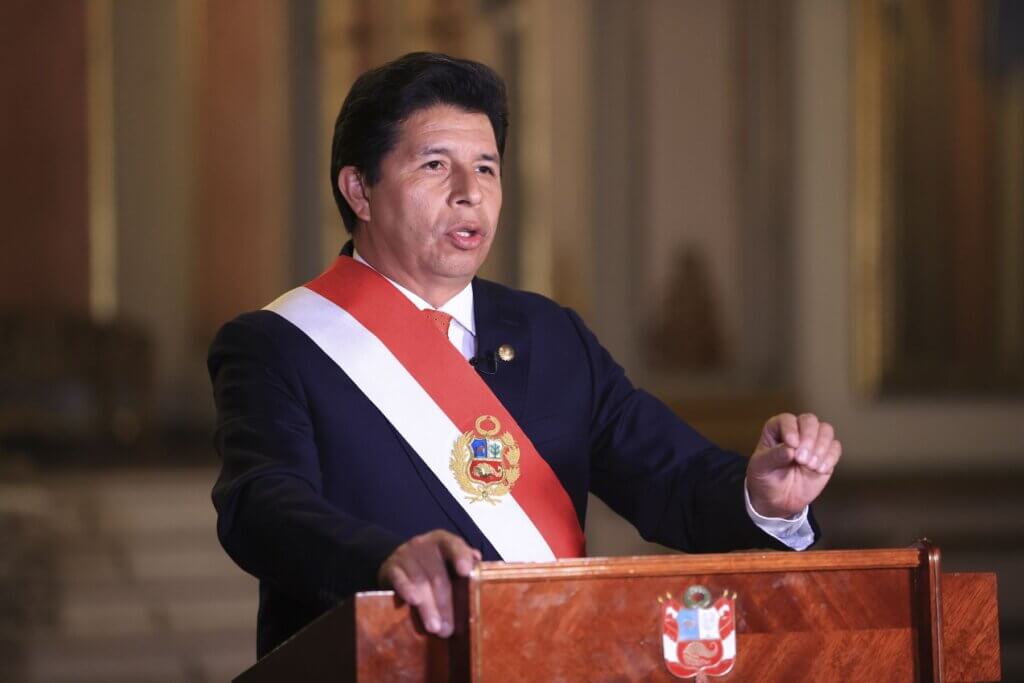 Possible solutions
According to Altuve, a right-wing politician, there are two elements that are needed to "break" this political system of corruption: one external and one internal.
"The external element is that the conditions of the region change. Right now we have government regimes throughout the region that, in one way or another, have followed the same corruption structures as Peru," he said. Latin America ranks among the most corrupt regions in the world, according to Transparency International data.
Inside Peru, according to Altuve, "a national conscience must be born," which will allow "demolishing all corrupt structures between governments and business interests."
He said that these structures "must come to an end, because they only favor the mechanisms of corrupt interrelation on both sides."
Mariela García de Fabbri, general manager of Ferreycorp, a Peruvian corporation that sells and leases construction equipment, believes that today's business leaders must be trained with "purpose and values" in order to generate "a positive change not only in companies but also in society."
"Today there is a lack of leaders, there are no references," she said last year at an industry conference. "Before, the model was the president, the ministers, politicians, big businessmen. Today there is a gap and we have to fill it, being a model in our organizations, but also in the business community."
Peruvian anti-corruption expert, José Ugaz, told The Christian Science Monitor in March, that eradicating corruption in Peru requires restoring public trust in institutions and a cultural revolution that "makes room for solidarity and a sense of empathy" among Peruvians.
"Corruption undermines trust, and if you don't have trust you can't build a common good," explained the lawyer and former anti-corruption prosecutor from Peru.
Ugaz considers that, since the crisis caused during the government of Pedro Castillo, some attempts have been made to build a dialogue and that "there are signs that a new class of political actors may be emerging more focused on building a better Peru."
However, the truth is that corruption is gaining ground in Peru, while at the same time, Peruvian democracy is becoming increasingly precarious.
In order to save Peru's democracy, the "mirage" that corruption has been handled when political figures fall must end, and authorities must take swift action to cut off the head of the goose that lays the golden egg: the businessmen that corrupt politicians.