Lima, Peru — Honorio Apaza, a 29-year-old from Puno, Peru, battled poverty from a young age and emerged as a successful systems engineer. He's now known for creating an artificial intelligence (AI)-based translation model for translating Aymara, a language indigenous to the Andes, into Spanish and English.
Aymara, Apaza's native language, is spoken by around 2 million people across Argentina, Bolivia, Chile, and Peru.
"There's no longer a communication barrier between an Aymara speaker and an American. Technology enables that communication," the Peruvian AI expert told Peru Reports.
Hailing from the rural community of Tarapoto, Apaza developed an AI model called "AI-MARA" that amazed scholars worldwide. He was recruited by Venga Global, a company working on Google's Aymara-to-English translation. (Google Translate has already added Aymara and Quechua, another Indigenous language in Peru, to its list of languages).
Read more: What a Peruvian native language expert thinks about Google Translate adding Quechua and Aymara to its list
"I knew what Google did with its AI model and decided to create a new system from data. AI learns like teaching a child to speak. I gave translation examples, taught terms in parallel between two languages for training," he explained.
Apaza developed his AI model in about nine months. "I created a kind of artificial brain that learns to write. It doesn't memorize, it learns to put words together to make sense and coherence."
"The most updated version of this model has a database of over 18,000 sentences, and we'll soon publish this new research in a specialized journal," he stated.
His interest and expertise in technology could be seen as a surprise, given his family's rural, impoverished background. Apaza comes from a village of about 70 people, with cattle farming being the main economic driver.
During his teens, he went to live with extended family in Ilo, a small port city in Southern Peru, where he began studying systems engineering at the National University of Moquegua, named after the Moquegua Region where Ilo is located.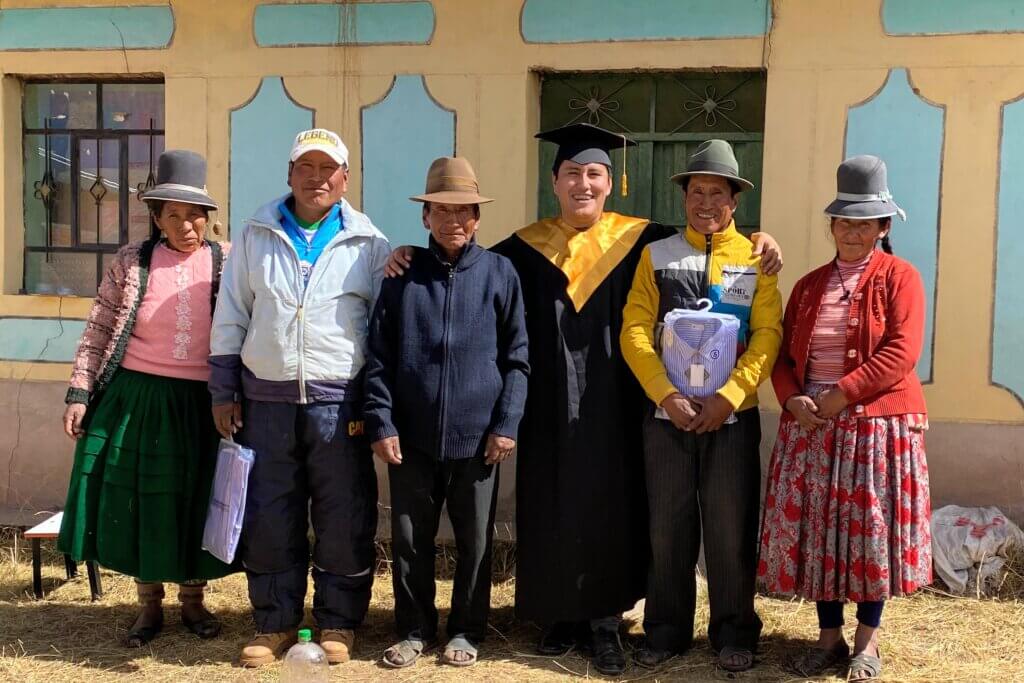 To support his studies, he sold ice creams and other products in the street.
"I applied and got in after a lot of effort," he said. "Since I lacked resources for university expenses, for several months, I sold the ice cream my aunt made on the street. I worked as a bakery assistant, bus conductor, waiter…"
Apaza soon earned a scholarship, covering his university expenses, and he went on to earn a degree. He became enamored with the possibilities of AI and went to work as a teacher at a technical institute, before leaving to study artificial intelligence at the Universidad Católica San Pablo in Arequipa, Peru.
This led him to, eventually, immerse himself in AI-powered Aymara to Spanish and English translations.
"My work, beyond validating Aymara-to-English translations, aims for a future where documents can be written in native languages like Aymara or Quechua using AI. The AI could generate documents, records, reports, just like ChatGPT," he said.
According to Apaza, his work requires financial support from Peru's government, as it involves working with many linguists, translators, as well as visits to farflung Indigenous communities to understand words only elderly inhabitants use.
"The idea is to generate a much richer dataset and train AI with it. The AI model would be much more efficient," he explained.
Apaza also told Peru Reports that he's developing an app, similar to Duolingo, for teaching Aymara "but if we don't have well-structured data, unfortunately, it won't be possible. I'm thinking of approaching the Ministry of Culture," he said.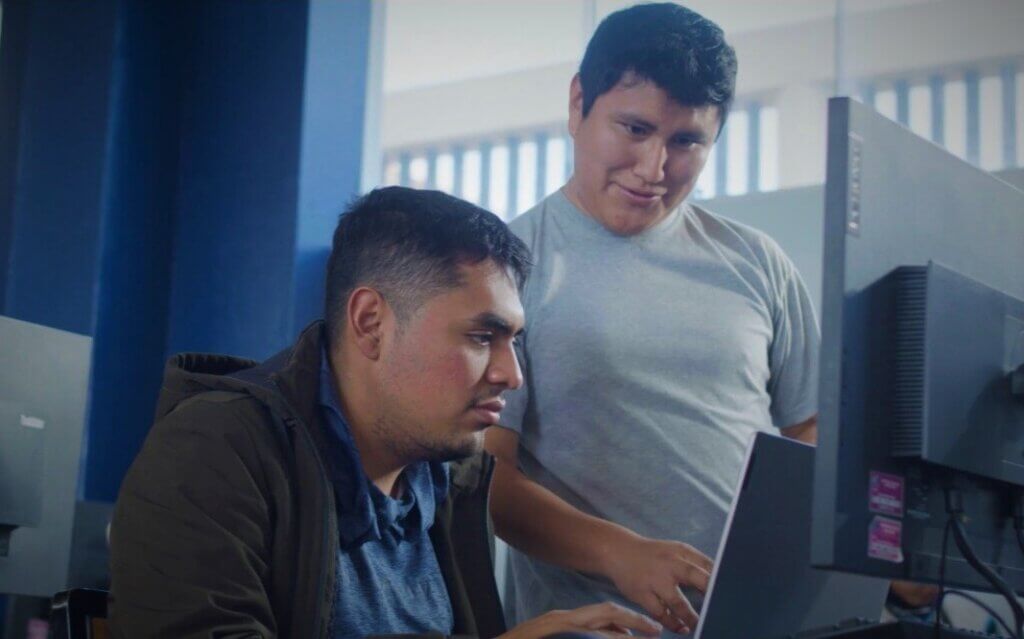 Peru has made some progress in AI development and use cases, mainly in private sectors like banking, telecommunications, retail, manufacturing, and mining, as well as small progress in university research.
According to the "National Artificial Intelligence Strategy (ENIA)" report published by the Peruvian government in 2021, AI is in an intermediate stage of development in Peru, and its full potential hasn't been explored across all industries.
Both the industrial sector and academia, along with the government, recognize deficiencies in factors driving technology, like infrastructure, connectivity, data-based culture, and access to high-quality open data, as stated in this document.
The young systems engineer is enthusiastic about contributing to AI research and application in Peru and encouraging institutions to use and develop AI for benefits in various fields like economy, medicine, and construction.
"AI has a vast field ahead. In Peru, it's time to start creating technology, not just using it. Many of the current problems in Peru could be solved more efficiently with AI," Apaza said.