Lima, Peru — Peru's Judiciary sentenced former Congressman Michael Urtecho to 22 years and five months in prison after being found guilty of embezzling over 430,000 soles (USD $116,374) in salaries meant for his employees in Congress.
Urtecho, 53, is the first former congressman to be convicted in Peru for compelling his workers to hand over a part of their wages under the threat of being fired. The shakedowns of his staff took place between 2006 and 2013 when he was a legislator.
The verdict, delivered on August 24 by Judge Víctor Prado of the Special Criminal Chamber of the Supreme Court, will be carried out after being confirmed in a second instance. Urtecho has been found guilty on charges of illicit enrichment and corruption. 
The verdict also entails a suspension of three years and eight months from any public office. This additional measure adds to the 10-year suspension previously ordered against him by Congress in 2013, which was due to end in December of this year.
Furthermore, the court ruled that Urtecho must pay a civil reparation of 630,666 soles (USD $170,682).
Claudia González, the former congressman's wife, was also found guilty in the same case. She was sentenced to 28 years in prison for the crimes of corruption, money laundering, and embezzlement. An investigation by the Public Ministry revealed that Urtecho's wife owned properties whose value exceeded her income.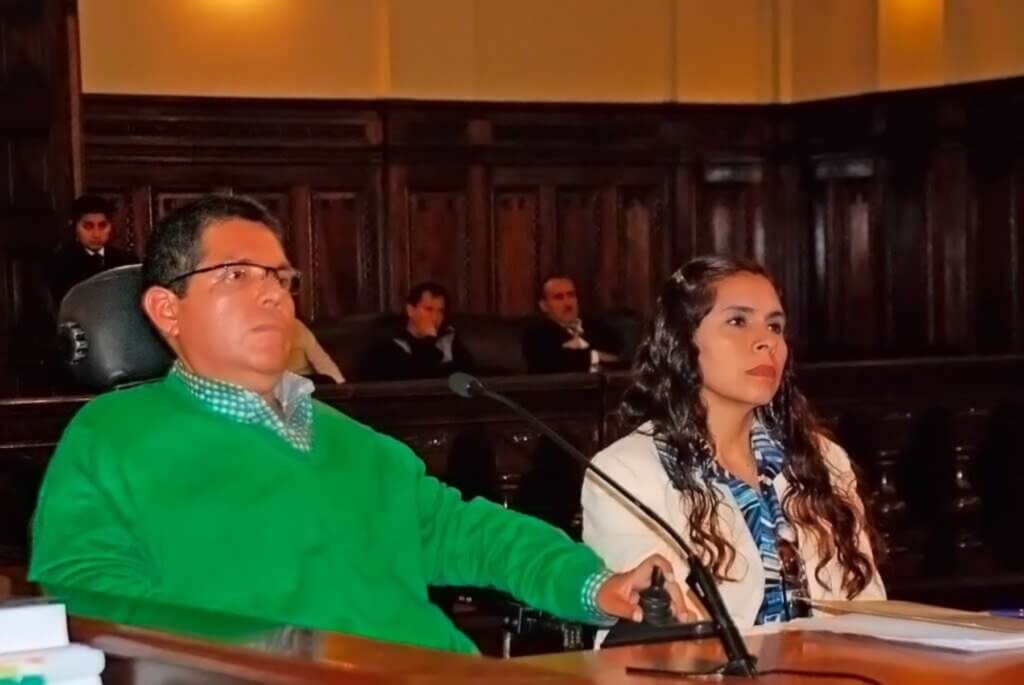 Urtecho, a member of the Solidaridad Nacional party who once chaired the Congressional Ethics Committee, served as a congressman twice: first between 2006 and 2011, and then between 2011 and 2013.
It was during his second term that journalistic reports led to a lawsuit that ultimately resulted in his impeachment and suspension in December 2013.
On September 14, 2013, on the Sunday TV news program "Cuarto Poder," testimonies from workers in his office came to light, revealing that they were instructed to surrender a portion of their wages for his and his wife's benefit.
His former advisor Evelyn Goicochea shared that she was entitled to a monthly salary of 3,000 soles (USD $812), but she only received 2,000 soles (USD $541).
According to the testimonies, these practices had reportedly been occurring since the congressman's first term.