Lima, Peru — On her first foreign trip as the president of Peru, Dina Boluarte extended an official invitation to her counterpart, Brazil's President Luiz Inácio Lula da Silva, to visit Peru and help strengthen cooperation between the two countries.
This proposal was made during her stay in Belém do Pará, where she is attending the 4th meeting of presidents of the Amazon Cooperation Treaty Organization (ACTO), the only socio-environmental bloc of countries dedicated to the Amazon region. The group is formed by Bolivia, Brazil, Colombia, Ecuador, Guyana, Peru, Suriname, and Venezuela.
"I want to invite you to visit my country soon to deepen the integration between Peru and Brazil, and together transform the governance of the Amazon that we share," said Boluarte, who arrived in Brazil on August 7.
During the meeting, Boluarte also expressed gratitude to Lula's administration for convening this summit, which has allowed aligning the agendas of all member countries for the preservation of the environment and the rational use of the Amazon's natural resources.
In this context, she proposed an alliance to combat environmental crimes, illegal mining, drug and species trafficking, as well as pollution that is destroying the Amazon.
"I propose a strong and clear alliance to curb environmental crimes, especially illegal logging and mining, drug and species trafficking, and pollution that are destroying our Amazon," she said.
Furthermore, she appealed for international support for the preservation of the Amazon.
"We hope this summit sends a clear message to the world: we take responsibility, but we need concrete and timely international support, concrete support from countries with greater resources," she added.
In a message on social media platform "X", the Brazilian president assured that his "government is committed to environmental preservation and cooperation among nations to combat illegal mining, drug trafficking, and mercury pollution contaminating our waters."
Since yesterday, Boluarte has been ruling the country remotely, after the Congress passed a law in June 2023 that allowed her to do so. On August 3, the Congress voted to grant her permission to travel to Brazil.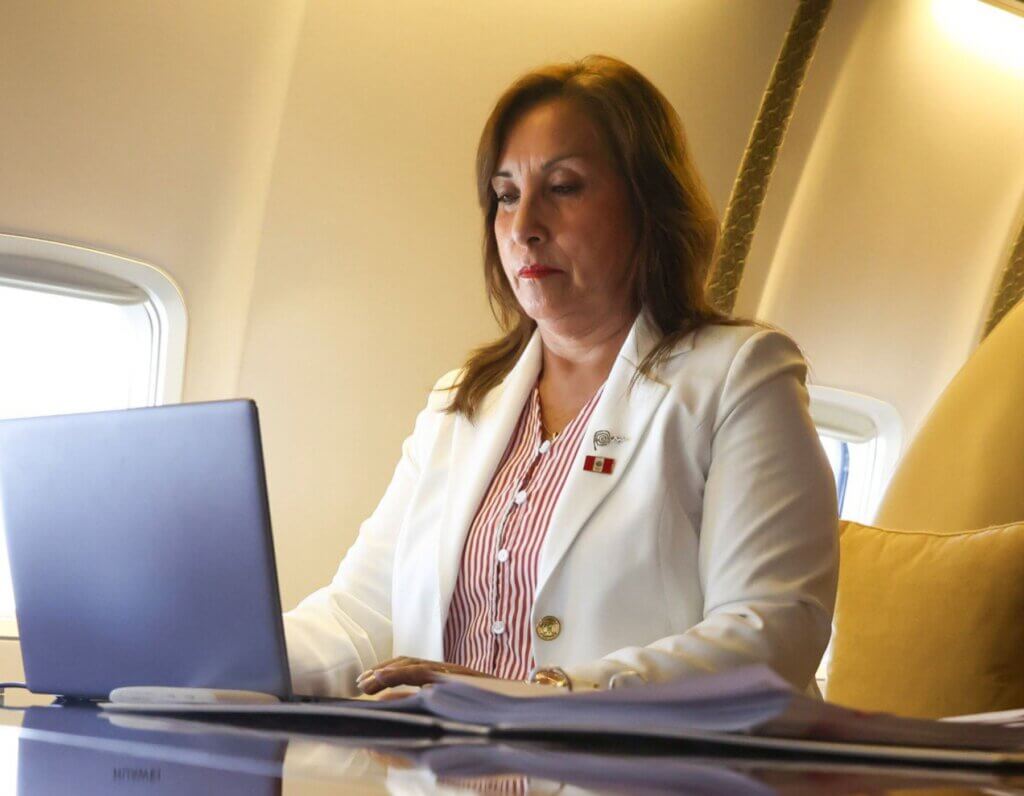 Peru has had no vice president since the president took office on December 7, 2022, following the impeachment of her predecessor Pedro Castillo due to a failed coup attempt. At that time, before the law was approved, Boluarte couldn't leave the country as she couldn't entrust the Executive Branch to a vice president, as required by the Constitution.