Lima, Peru — Peru's President Dina Boluarte announced red alert measures on Wednesday due to heavy rains caused by Cyclone Yaku, which has been pounding the country's northern region in recent days.
The measure puts civil defense, the army and police personnel on permanent alert to assist affected areas. It also activates drainage ravines around Peru's capital, Lima.
The National Meteorology and Hydrology Service of Peru (Senamhi) reported that from March 15 to 17, there will be moderate to extreme intensity rains in Lima.
This situation occurs due to the increase in tropical humidity, generating instability off the coasts, stated the institution.
The National Emergency Operations Center (COEN) reported that 18 ravines have been activated in Lima thus far.
On March 12, the government declared a state of emergency in 18 districts within Lima and four in nearby Callao. The measure will last about 60 days to carry out preventive measures and actions.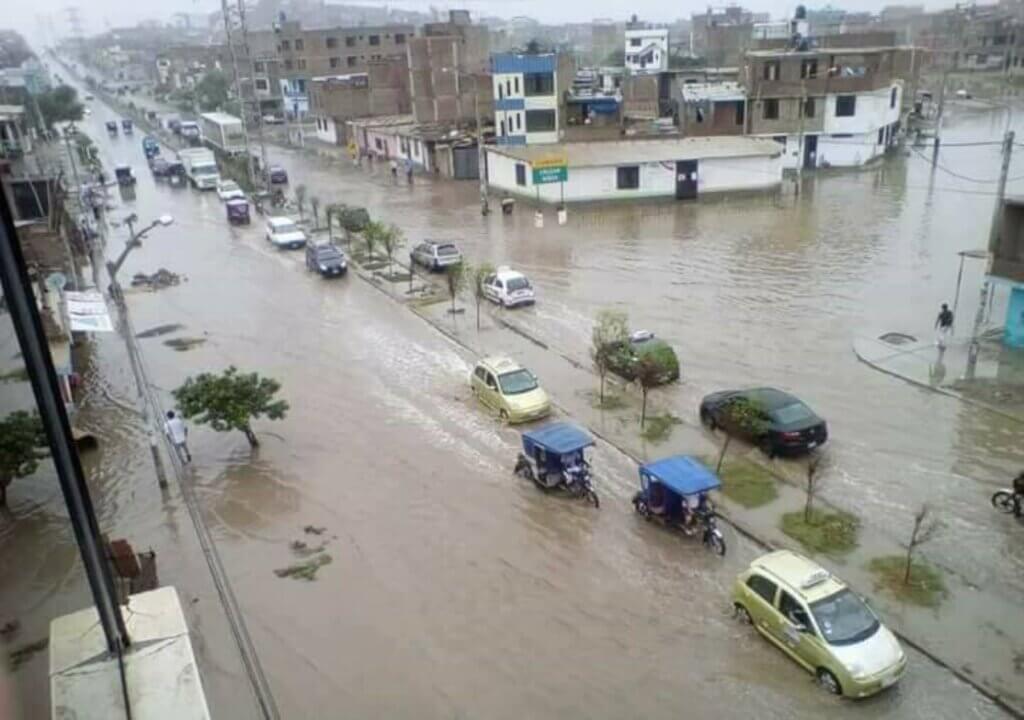 The media reported several flooded streets and avenues in the capital, and seriously affected buildings. In the case of the most affected districts, entire families have lost their homes.
Ricardo Pajares, coordinator of the COEN, recognized on Tuesday that Lima is not prepared for the rains of moderate and extreme intensity.
"Clearly, Lima is not prepared to face rains of this magnitude. Regarding prevention, we should wait until the rainy season is over to channel streams and build retaining walls," he said.
Floods in other regions
The state of emergency also covers some districts of the Áncash, Apurímac, Arequipa, Ayacucho, Cusco, Huancavelica, Huánuco, Ica, Junín, Moquegua, Puno and Tacna regions.
In total, there are 335 districts from 14 regions in a state of emergency. Prevention work will be implemented in these places.
The National Institute of Civil Defense (Indeci) reported that the torrential rains have so far left a total of 8,222 homeless, 23,000 people affected, 59 dead, 57 injured and eight missing.
The floods have left people homeless, the water inundated their houses, caused power outages and the slide of mud and stones from the ravines has not stopped.
According to Carlos Yáñez, head of INDECI, "Cyclone Yaku is a very unusual phenomenon."
Senamhi specialists identified the formation of Cyclone Yaku at the end of February. At first it affected the Tumbes, Piura and Lambayeque regions and then its effects reached La Libertad, Lima and Áncash.