Lima, Peru — Peru's Foreign Relations Commission in Congress declared Mexico's President Andrés Manuel López Obrador "persona non grata" on Monday after Mexico's leader had been frequently critical of President Dina Boluarte.
After hearing of the lawmakers' declaration, AMLO responded, "Thank you very much, thank you very much for declaring me 'persona non grata', because I would feel bad if those legislators and the lady who holds power gave me an award or applauded me. Maybe it would make me ashamed, I would feel very bad."
For months, López Obrador has criticized Peru's jailing of former leftist President Pedro Castillo, and has called Boluarte, who was Castillo's Vice President and assumed power after his arrest, a "usurper."
On May 15, López Obrador said he refused to hand over the presidency of the Pacific Alliance to Peru. The trade bloc consists of Chile, Colombia, Mexico and Peru and rotates its Pro-Tempore Presidency on an annual basis in alphabetical order of its member states.
"I cannot give her anything because she is not the legitimate president of Peru," López Obrador said during his daily press conference.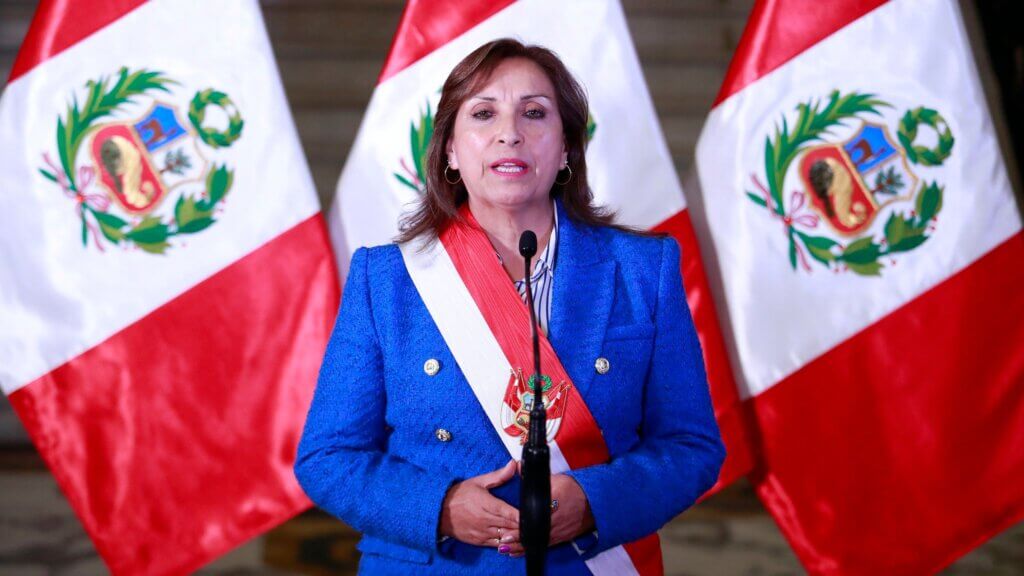 "We can deliver it to Chile, to Colombia and let them see what they do, but this lady, with all due respect, usurper, expelled our ambassador from Peru," he added.
The Mexican leader at the time also defended Castillo, saying the jailed former head of state was a humble teacher of the mountains.
"President Castillo has been imprisoned precisely because of his humble origins and because he rejected the Peruvian and foreign oligarchy looting Peru, as they are doing," he said.
At the time, Peru's Foreign Minister Ana Cecilia Gervasi said that AMLO "is solely responsible for the paralysis of the Pacific Alliance and the consequences that this will generate for the peoples."
The Pacific Alliance aims to promote the free movement of goods, services, capital and people and to promote greater competitiveness and economic growth in member countries which border the Pacific Ocean.The alliance is the eighth largest economic power and the eighth-ranked export force worldwide. It represents 41% of Latin America's GDP, and attracts 38% of foreign direct investment.