Lima, Peru — Nearly every region in Peru is facing an outbreak of dengue, a virus that is spread to humans via mosquitos and can cause nausea, fever, achiness, and in severe cases internal bleeding and death.
In the first four and a half months of 2023, the country has already exceeded the historical record for infections and deaths from the virus.
According to the National Center for Epidemiology, Disease Prevention and Control (CDC) of the Ministry of Health (Minsa), as of May 23, 89,654 cases and 103 deaths were reported throughout the country. The most affected regions were reportedly Piura, Lima, Ica, Loreto, Ucayali and Lambayeque.
In just four and a half months into 2023, the numbers are 27.82% higher than the 68,290 infections detected in 2017 and 38.19% higher than what was reported in 2022 (63,168), the years in which dengue infection reached its highest levels previously.
However, the Ministry of Health (Minsa) reported on May 22 that several regions "show a decrease in cases," while others no longer show increases in infections.
"Six regions are reaching their maximum growth and, in the next few days, they will begin to decrease. These are: Piura, Lambayeque, Ica, La Libertad, Lima and Callao," the statement read.
The ministry also said that the actions carried out, including larval control and fumigation, in alliance with regional and local governments and different institutions, have allowed the protection of more than 6.24 million people.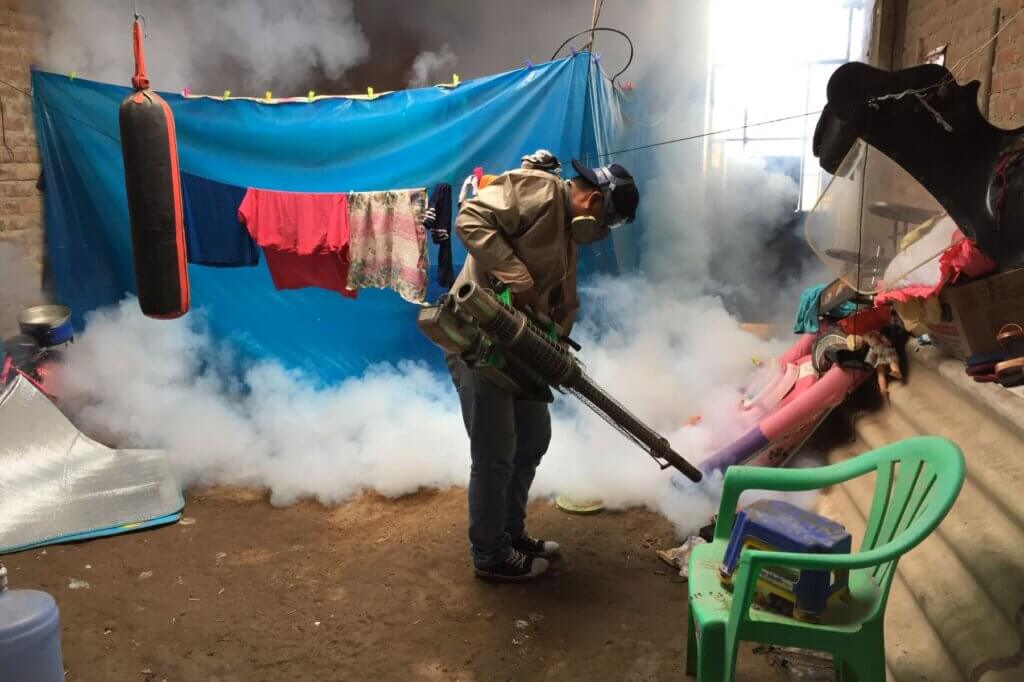 Despite the state's positive outlook, Peru's Medical College announced that the dengue epidemic is "expanding and overflowing."
"We express deep concern about the expansion and overflow of the dengue epidemic in Peru, because day by day the number of people who are infected increases and the number of deaths increases alarmingly," the institution said on May 19.
Which are the departments with the greatest increase and decrease in dengue cases?
César Munayco, the CDC's general director, said at a press conference on May 24 that of the 20 departments affected by the dengue epidemic, six continue to see cases rise: Callao, Lima, Ica, La Libertad, Lambayeque and Piura.
The head of the Minsa, Rosa Gutiérrez, said that the departments with a decrease in cases are Ayacucho, Cusco, Huánuco, Loreto, Madre de Dios, Pasco and Ucayali.
Munayco added that Amazonas, Ancash, Cajamarca, Junín, Puno, San Martín and Tumbes have no increases or decreases in infections.