Lima, Peru — Thousands took to the streets in several Peruvian cities last week to protest against President Dina Boluarte's administration, demanding the shutdown of Congress, new presidential elections and to hold a Constituent Assembly.
The Ombudsman's Office reported that there were demonstrations in 59 Peruvian provinces and dozens of highways blocked on July 19.
According to figures from the Ministry of the Interior, there were more than 21,000 protesters throughout Peru and close to 1,500 in Lima, the capital. The National Police also reported that there were 11 injured and six young people arrested. To control the demonstrations, the government ordered the deployment of 24,000 police officers.
The so-called "Third Takeover of Lima" (Tercera Toma de Lima) took place four months after a long period of protests that hit Peru between December and March, which left 61 people dead.
The protest was called by several unions, organizations and political leaders.
Leaders of the Coordinadora Nacional Unitaria de Lucha (Conulp), one of the main organizers of the march, described July 19 as "a complete success" and announced that the mobilizations will continue on July 28 and 29, days in which Peru celebrates its independence.
"There can be no truce, the fight has to continue," the union members said at a press conference held on the night of July 19.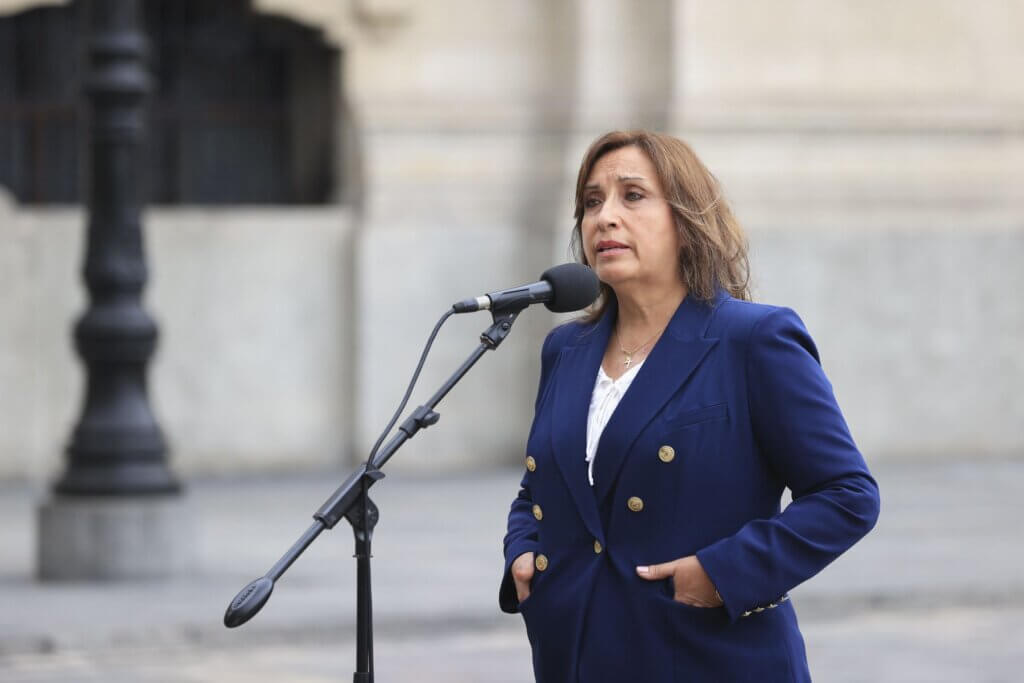 Gustavo Minaya, assistant general secretary of Peru's General Confederation of Workers (CGTP), one of the most influential unions in the country, said in an interview with Exitosa that "the people are demanding radical changes in this presidential mandate and in Congress."
"There is only one way out: Mrs. Dina Boluarte has to resign from office because the citizens have taken away all her legitimacy. She has to step aside," he added.
One day before the march, Boluarte said that the government "did not understand why now they are once again raising 'war flags' and announcing that they will arrive in Lima seeking to take over the entire country."
"It is a threat to democracy, as a democratic government we are not going to allow or accept it," the president said in a message to the country held in the Presidential Palace.
On June 15, Boluarte said that the possibility of holding new elections is "closed" and she will continue working until the end of her term in July 2026.
The statement was made as a response to the Congressional Constitution Commission, which in March rejected Boluarte's administration's proposed bill to hold general elections in December 2023.